The main ingredient of Nightol is melatonin 
Each capsule has 3 mg of melatonin.
Nightol can provide you quality sleep that may help you achieve
Better brain function
and focus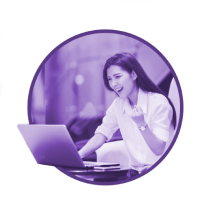 Manage anxiety and stress
Better brain function
and focus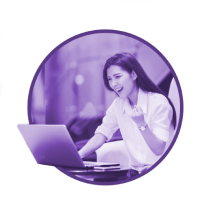 Manage anxiety and stress
What is Nightol? How does it work?
Nightol is a health supplement that contains melatonin. It also offers multiple health benefits such as improving sleep quality, helping strengthen the immune system, and helping enhance brain function.
Nightol contains 3 mg of melatonin, a hormone that regulates the sleep–wake cycle. As a dietary supplement, Nightol is often used to help cope with short-term treatment of insomnia that may be caused by jet lag or shift work. 
Nightol is non-addictive, non-habit-forming and won't get in the way of waking up the next day.
How do I take Nightol?
You can take Nightol in two ways:
As a health supplement: Take one Nightol capsule daily anytime of the day. 

As a sleep aid: Take 1-2 Nightol capsule 45 minutes before bedtime. 
Where can I buy Nightol?
Nightol is available at all leading pharmacies nationwide including Mercury Drug, Watsons, Southstar Drug, and Rose Pharmacy.
You can also buy Nightol through our online partner stores Shopee, Lazada, Zalora, Watsons Online, and more. Please click this link to shop Nightol online: https://linktr.ee/nightol.
How much is Nightol?
Each Nightol capsule is sold for P9.00 (SRP). A pack of Nightol may also be purchased in a 30-capsule box.
What are the contraindications?
Nightol should not be taken by people below 13 years old, those who have liver and kidney ailments, pregnant and lactating women, and those who operate heavy machinery.
About Us
Organica Nutrition, Inc.
59 Labo Street, Sta. Mesa Heights,
Quezon City, Philippines
Phone:
(02) 8559-1405 / 0917-119-1767
Email:
info@nightol.com
Business Hours: 
Monday to Friday
9:00AM to 6:00PM
Talk to us
Can't sleep? We'd love to hear about it. Send us a message and we will write back as soon as possible.